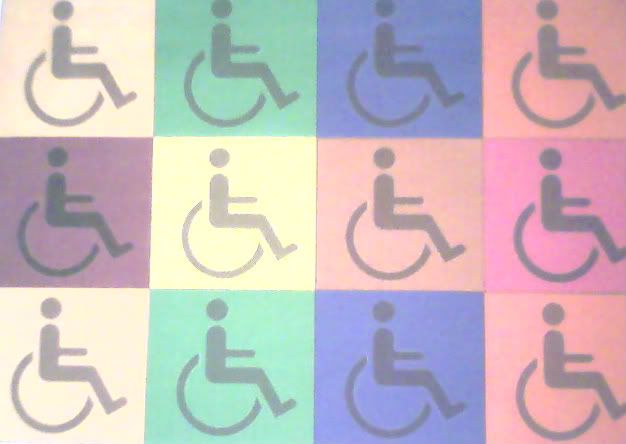 VSA Arts wants to know for their collaborative art project!

Collaborative art project - What is Disability?
What's the Art Project?
Join people from around the world and send in a postcard documenting your interpretation of disability. All languages accepted. Print the postcard template and create a visual representation of your experiences, impressions, and perceptions. We're taking a creative approach to investigate how many different ways people will interpret the same word. The deadline for receipt of postcards is February 5, 2010.
Who Should Participate?
You! We're looking for people of different cultures, ethnicities, geographic locations, and abilities. This is for anyone. You do no have to consider yourself an "artist" to participate.
What's the cost?
The cost of a stamp! We'll be creating an exhibition–both online and in Washington, D.C.–to represent your submissions as part of the 2010 International VSA arts festival. Mail to: Disability Postcard Project c/o VSA Arts 818 Connecticut Ave. N.W., Suite 600, Washington, D.C. 20006 USA

To me, one of the main parts of disability is CREATIVITY coincidentally and I already have my design in my head! I do have one problem in that the template does not have measurements and I will be using word to create my postcard and then printing it out on cardstock. Anyone know the dimensions of a postcard?

The picture above is of something I also did on word in July 07. I call it Wheelchair Pop Art. It was also posted here.